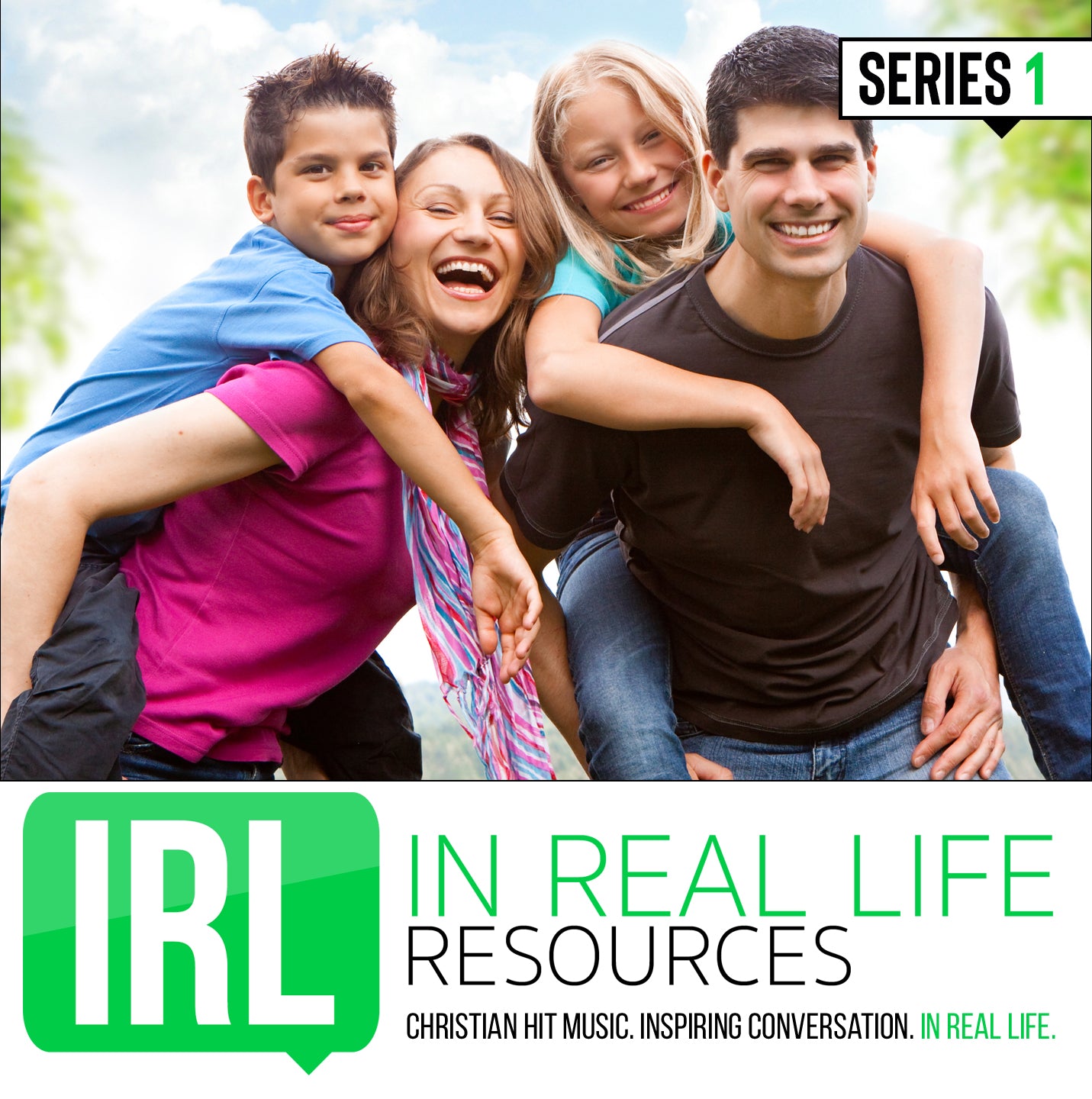 One Year Home Plan - Series 1 (Studies #1-52)
IRL Resources provides an easy and accessible way to introduce the latest Christian music into your household all year long with devotional curriculum that helps you inspire and grow your family.
Also For: Individuals, Homeschool Teachers
Click Here For A Walk-Through Of An IRL Study
Your One Year Home Plan Includes All 52 IRL Studies from Series 1 (#00-52) at the discounted rate of just $1.25 per study (save 29%)! Each study is inspired by a popular Christian song and available via immediate download. Each IRL includes:
A 1-Page PDF Leader's Guide providing an outline of the study.


Links for streaming the song on YouTube and Spotify.


A one-page worksheet that includes a focus question, Bible verses, discussion questions, a quote from the artist, and a closing prayer.
TOP CHRISTIAN LABELS AND ARTISTS
IRL Resources is working with the top Christian labels and artists ensuring you'll get quality artists and songs you know and love each and every week like Newsboys, Lauren Daigle, Hawk Nelson, MercyMe, Jordan Feliz, Lincoln Brewster, Jaci Velasquez and more!.
ONLY $1.25 PER STUDY (SAVE 29% WITH ONE YEAR PLAN)
Whether you are a parent looking to engage your children, a homeschool teacher exploring different opportunities for Biblical study or an individual wanting to spend time with God, IRL Resources is an affordable option to not only listen to great Christian music, but to study the biblical themes these songs express. You'll get immediate access to 52 different IRL studies that you can use for engaging in real conversations.
YOUR SATISFACTION GUARANTEED
We are so confident you will love your IRL Resources plan, we offer a 30-day money-back guarantee. No questions asked! If for any reason you are not happy with your studies, email us at sales@irlresources.com and we will take care of you!
Purchase Now
Kevin M.
"My children are 11 and 9 and we have had a blast going through the IRL studies. They make it incredibly each to open up conversation with my kids in new ways and because they love music, I have their attention from the beginning. Thank you for this amazing resource for my family"!
Jonathan Z.
I am a small town youth pastor and these studies are extremely accurate, fun, and educational! The lyrics of these songs are so deep and valuable and so much will be gained throughout the youth of this nation by IRL's song study. This will undoubtedly change this nation for the better!"
Diane K.
"Incorporating music into a Bible study is a great idea and I think it is less intimidating to people, inviting them to share more freely."
Micah
"I love the idea of bringing music into a bible study. As a person who loves music, this is a really neat way of thinking outside of the box!"